Alstom: Software engineering applied to railways
Company: Alstom is a key player in the railway industry sector, and supplies rolling stock, infrastructure equipment, signaling systems, services, and turnkey solutions. The Charleroi site hosts two centers of excellence: power electronics and signaling systems. The Charleroi site counts 1,000 employees.
Problem: Alstom is faced with cutting-edge software development challenges.
Research Centre action: Through collaborative projects (Competitiveness Clusters) and direct contracts, CETIC has been able to provide multi-disciplinary expertise covering the various needs of Alstom.
CETIC worked on software instrumentation for security applications, aimed at improving reliability and security. CETIC is also working on the centralized management of embedded software, with a view to cybersecurity. The collaboration also focuses on advanced skills in formal development methods, ensuring the validity of the result given by software. CETIC has also worked on the optimization level via Ecodriving algorithms for the "Automatic Train Operation". Finally, CETIC carries out R&D in massive data processing (Big Data) in order to improve preventive maintenance.
Industrial benefits: As a lever for technology transfer, CETIC strengthens Alstom's poles of excellence skills in Charleroi.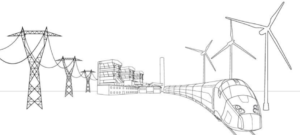 View Centre d'Excellence en Technologie de l'Information et de la Communication's profile
CETIC
As an applied research centre in the field of ICT, CETIC's mission is to support economic development by transferring the results of the most innovative research in ICT to companies, particularly SMEs. CETIC helps companies integrate these technological breakthroughs into their products, processes.

6041 Charleroi

Last updated: 19 November 2020
Back to the list of success stories