Guaranteing the safety of high visibility clothing
To determine the efficiency and safety level of high visibility garments throughout their life cycle, CENTEXBEL has developed the HiViSAFE system. CENTEXBEL transferred its knowledge to ROVI-TECH to produce and market HiViSAFE to professional laundries.
Company: In a market in constant evolution, for more than 25 years the ROVI-TECH family business is at the forefront of complex solutions for industrial vision. Extensive knowledge of the traditional areas such as physics, optics, computers, robotics, mechanical engineering, electronics as well as of the research in these same areas as well as in the "deep learning" allows ROVI-TECH to accompany industrials in their automation projects in very diverse sectors of activity.
Problem: Washing, wear and tear, soiling by tar, tarmac and dust: high visibility clothing has to endure a lot of rough treatment. Yet their role is essential to guarantee the safety of the worker on site and to ensure that, day or night, they will be clearly seen. But how do you know when the equipment is no longer 100% functional? How can we optimise its life span without taking the slightest risk?
CRA action: To meet these challenges, Centexbel has developed the HiViSafe system. High visibility garments play a double role: their fluorescent colour maximises visibility during the day, and their reflective strips do the same at night. By scanning each garment after washing, the HiViSafe machine ensures that the colour is still effective and that the reflective strips are 100% functional. The colour is checked against a reference standard, the reflective strips against their surface and reflectance. HiViSafe thus ensures the quality and conformity of the garment, according to the safety standards in force on the market.
Centexbel has transferred its knowledge to the Walloon company, ROVI-TECH SA, which specialises in control, inspection, measurement and sorting systems and machines, and which is responsible for the production and marketing of HIVISafe to professional laundries.
Industrial spin-offs: The demand for this type of system from professional laundries is growing. This is because contractors rent their protective equipment from them.
Thanks to HIVISafe, they can now guarantee that these high visibility garments are indeed highly visible, ensuring maximum safety for workers in the field.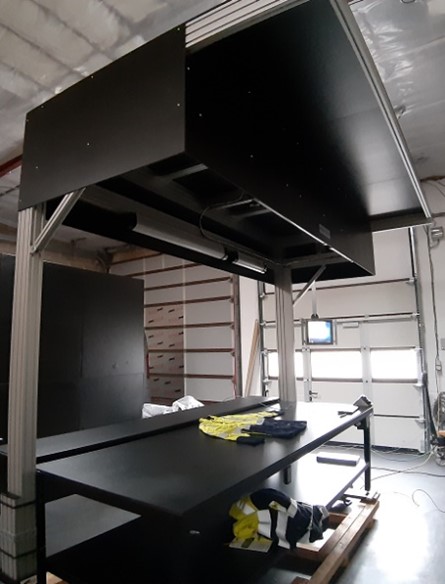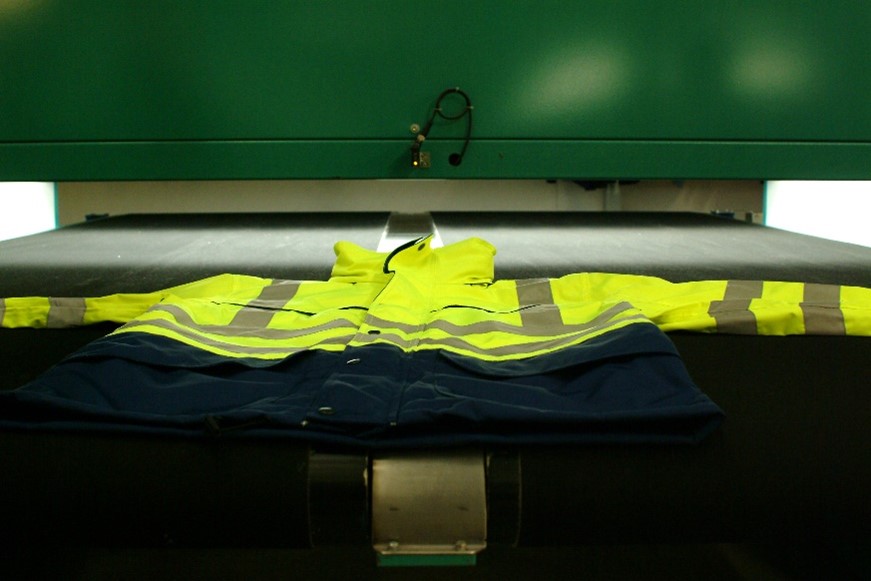 View Centre scientifique et technique de l'industrie textile belge's profile
Centexbel
Centexbel is a research center on textiles with a number of applications: clothing (protection and comfort), coatings in which an intelligent layer can be inserted, etc.
Rue Montoyer 24, 1000 Bruxelles, Belgique
Last updated: 13 November 2023
View Rovi-Tech's profile
Rovi-Tech
ROVI-TECH develops applications in industrial vision. ILB-25N, a neural-based vision system that also has a large metrology-oriented image processing library.
Rue de Fosses 50, 6250 Presles, Belgique
Last updated: 11 September 2023
Back to the list of success stories