Smart and connected wine dispenser
Company: Invineo is a Walloon start-up that offers hospitality professionals an innovative and integrated concept for serving wine by the glass. It combines a wine list from independent producers, an innovative, reusable and recyclable packaging and a smart and connected dispenser. Invineo protects the wine from oxidation, serves each glass in precise quantities, automatically refreshes each wine to the optimal tasting temperature and records each transaction.
Problem: To preserve wine from oxidation without the addition of food gas in its exclusively sized and formatted tube, Invineo wanted to ensure that it produced a package with optimal oxygen barrier properties that was suitable for the product's life cycle and met the constraints of its system's patented cooling and serving process while preserving the wine's organoleptic properties (roundness, flavor, aromas, nose…).
CRA action: Thanks to its expertise and equipment in the characterization of oxygen barrier properties, Celabor, via its materials department (textile, packaging and biosourced applications) helped the Invineo company to identify and adapt the materials used to contain the wine, taking into account the different constraints listed in the specifications. Measurements of oxygen transmission have allowed to identify and eliminate the weak points of the system initially envisaged. The measurement techniques were then adapted to simulate the product's conditions of use (humidity, wine simulant, etc.) in order to validate the solution's ability to preserve and protect wine for up to 9 months before opening and up to 4 weeks after opening.
Industrial benefits: After 4 years of an iterative cycle of design, development, manufacturing and validation, Invineo moved into the industrial production and marketing phase of its solution in early 2020. Despite a highly disrupted context due to the closure of professional establishments, about fifty distributors have already been commercialized. Invineo is counting on a fleet of 300 machines in 2021 and is aiming at a target of 2,500 to 5,000 connected dispensers by 2025.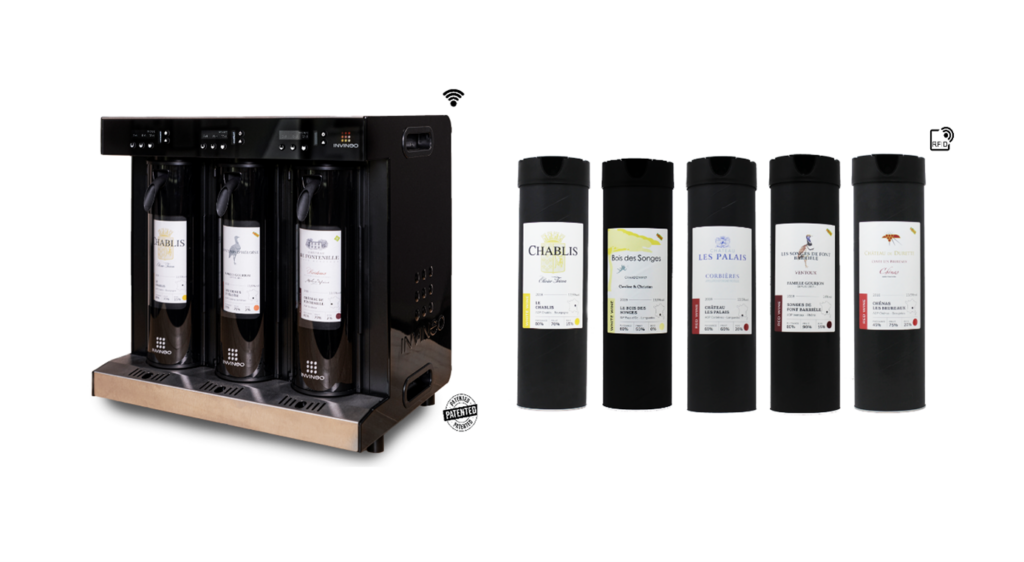 View Celabor's profile
Celabor
CELABOR is a research and testing centre with activities in industrial sectors. From its technical departments, CELABOR actively intervenes in conception of purification processes for waste water and valorization of solid waste.
Centexbel, Av. du Parc 38, 4650 Herve, Belgique
Last updated: 14 September 2022
View Invineo's profile
Invineo
Rue de Thon 67, 5300 Andenne, Belgique
Last updated: 15 May 2022
Back to the list of success stories